Our Top 9 Reasons to Get Regularly Adjusted
Our Top 9 Reasons to Get Regularly Adjusted
Written By Spine and Rehabilitation of Morris, LLC on May 28, 2021
---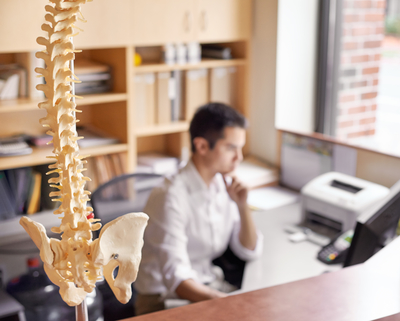 Chiropractic care treats the whole body; not just the spine. At Spine and Rehabilitation of Morris Cedar Knolls, we do more than provide pain relief. We've compiled our top nine reasons to get regularly adjusted so you can see what's truly in it for you.
1. Decreases reliance on opioids
There's a huge push to achieve better health without pills, which we strongly support and encourage. This large 2020 study found that chiropractic patients were less likely to get an opioid prescription than patients who don't see chiropractors.
2. Back pain relief
Chiropractors have so many ways to help you manage and often eliminate back pain. This 2017 study review found that spinal manipulation produced at least short-term pain relief for back pain.
3. Neck pain relief
The key to relieving neck pain is addressing the root cause, not popping pills. Studies like this one found that chiropractic care provided superior neck pain relief compared to medication.
4. Headache/migraine relief
Studies show that cervical and upper thoracic spine manipulation provided relief in people with chronic headaches. This was still the case at a 3-month follow-up.
5. Lower blood pressure
Studies show that adjustments are able to lower blood pressure. Even better, benefits are shown to last at least six months after an adjustment.
6. Reduce inflammation
Inflammation is often the enemy when experiencing joint pain, issues, and tension, and chronic inflammation is linked to many diseases, including cancer and heart disease. Chiropractic care has been shown to reduce inflammation.
7. Help athletic performance.
Quite a few professional and college level sports teams have a team chiropractor. Adjustments can reduce pain and tension caused by sports and activity.
8. Boost immune function
Since your immune system relies on your nervous system to achieve optimal function, a misalignment in your spine can hamper your defenses. Chiropractic helps keep immune function robust, which studies show means fewer colds for you.
9. Improve digestion
There are nerves in your spine that are connected to your stomach. A misalignment can trigger a host of digestive issues, including heartburn, gas and reflux. Chiropractic care can eliminate the neural misfiring and restore optimal digestive health.
Get Expert Chiropractic Care in Cedar Knolls
With a focus on empowering chronic pain sufferers with knowledge, Dr. Goldfarb and his team conveniently review MRIs and x-rays and report the findings with each patient. Whether it's through chiropractic care, spinal decompression and nutrition, our doctors and therapists are committed to eliminating acute and chronic pain.
Our unique programs are designed and administered by Dr. Goldfarb, who has over 41 years of experience.
Have questions or need to schedule an appointment? Call us at (973) 359-4400 or go online and fill out our contact form.

Posted In: Chiropractic