7 Whiplash Signs and Why You Need a Chiropractic Whiplash Treatment
7 Whiplash Signs and Why You Need a Chiropractic Whiplash Treatment
Written By Spine and Rehabilitation of Morris, LLC on March 16, 2020
---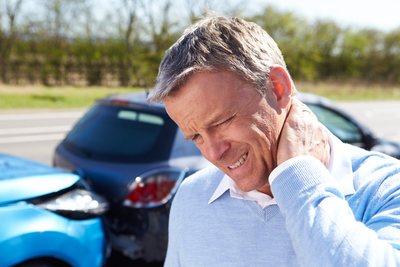 Have you been recently involved in a car accident and just can't get rid of the resulting neck pain? You may be suffering from whiplash.
Whiplash refers to the tearing of the tendons and ligaments around the neck area caused by an instant forward and backward head-jerking motion during a collision. While you may think that whiplash is just a passive condition that'll go away after a few days, it can have some detrimental effects (such as disability and memory loss) if not properly treated.
How Do You Know You Need Whiplash Treatment?
While some people experience whiplash symptoms immediately after the auto collision, others may experience it 24-72 hours later. Look out for the following whiplash signs and symptoms:
Neck pains and tense muscles that make it difficult to move your neck
Pain on the upper back and shoulders
Soft and sore muscles around the neck
Headaches that seem to start from the skull's base then spread to the forehead
Dizziness
Blurred vision
Constant fatigue
If you experience any of the above symptoms after a car accident, you need to see your chiropractor immediately for whiplash diagnosis and treatment. Keep in mind that whiplash is not only caused by auto collisions, it can also be from horseback riding, physical trauma, or contact sports like football, wrestling, or rugby.
How Can Chiropractic Care Help?
Depending on the specifics of your whiplash injury, chiropractors use various physical therapy techniques to treat whiplash. Chiropractic adjustments involve the hands-on manipulation of the cervical spine to treat joint dysfunction. Your chiropractor will apply gentle, precise thrusts to correct the alignment and relieve pressure from the surrounding nerves, eliminating the pain.
The chiropractor may complement the adjustments with muscle relaxation/stimulation techniques to treat any muscle dysfunction such as tension and soreness. Besides eliminating the pain, chiropractic care will also improve your flexibility, range of motion, balance, and prevent the recurrence of a similar injury.
Effective Car Accident Treatment in Cedar Knolls, Hanover, Morristown, and Parsippany -Troy Hills.
At Spine and Rehabilitation of Morris, LLC, we're dedicated to solving pain management issues with a vast amount of experience, commitment, care, and expertise. We'll develop a customized whiplash treatment program to ensure you get relief in the safest and fastest way possible through chiropractic care.
Visit our chiropractic clinic in Cedar Knolls or call (973) 359-4400 to schedule an appointment.

Posted In: Chiropractic Whiplash Treatment Whiplash